"He has been shot at, black listed, and quietly transferred to other parts of the country, but he has always come back for more."
One morning when they were young boys, Vincent O'Connell and his brother "sensed that something other than coffee was brewing in the kitchen." The boys' father, owner of a Philadelphia hosiery mill, felt betrayed and angry that a worker he'd recently loaned money to was now leading a picket line outside his mill. O'Connell's mother—a former hosiery worker whose own father had died on the Philadelphia docks during a labor dispute—challenged his paternalistic notion that as owner, he knew what was best for his workers.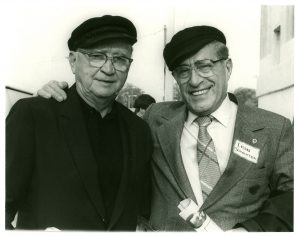 This early lesson on labor-management relations informed O'Connell's life and career.
Rev. Vincent O'Connell, S.M., (1912-1999) said he was drawn to the Society of Mary because the community "liked to go where nobody else wanted to go and do things that nobody else could or would do—just to help people." Ordained a Marist priest in Rome in 1939, he witnessed social upheaval and the rise of fascism in Europe.
One of his first U.S. assignments was at Notre Dame Seminary in New Orleans. In 1941, Archbishop Joseph Rummel asked him to help organize the Archdiocesan Social Action Committee as part of the Catholic Committee of the South. For more than a decade, O'Connell organized thousands of southern agricultural workers, heeding the words of Leo XII and Pius XI to "Go to the workingman, especially where he is poor."
But in 1952, when he tried to organize Louisiana's sugar cane workers, he attracted the ire of wealthy Catholics, who pressured the bishop to curtail his activities. When O'Connell told one Catholic plant manager that agricultural workers would be unionized, the manager responded, "Before that happens,
the bayou will run red with blood—some of it yours."
O'Connell was transferred to Minnesota. In 1970 he returned to Louisiana to join the faculty of Immaculata Seminary, but also taught adult education classes through the Southern Mutual Help Association (SMHA). The early 1970s saw the most contentious period of Father O'Connell's service. In 1973, the bishop ordered him out of the Diocese of Baton Rouge. Many believed he was again being punished for his social activism, but the bishop claimed it was a matter of jurisdiction. O'Connell had been assigned to the Archdiocese of New Orleans, but he also worked and lived—without prior approval—in the Baton Rouge Diocese.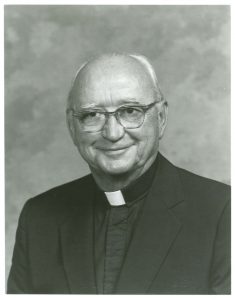 Beyond his tireless efforts to improve the lives of workers, O'Connell possessed a natural gift for identifying with everyone he met, regardless of status, age, or race. His friend, Rev. Msgr. George G. Higgins eulogized him: "At the root of Vince's rollicking good cheer was his profound respect for other people regardless of their status or rank, and his down-to- earth humility…In meeting with a group of strangers he quickly came to know all of them very well and almost always left them with their feeling better about themselves."
Susan J. Illis, Archivist, Archives of the Society of Mary, US Province