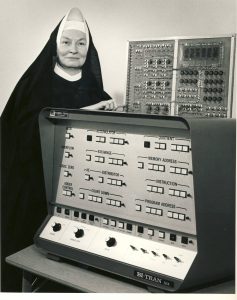 Sister Mary Kenneth Keller, a Sister of Charity of the Blessed Virgin Mary (Dubuque, Iowa, USA) was among the first women to receive a PhD in Computer Science. She received her degree from the University of Wisconsin-Madison in 1964 and was the first person, woman or man, to receive such a degree from that educational institution.
She first became interested in the field of computer science in the 1950s and in 1958, she was the first woman permitted to work in Dartmouth University's Computer Center, where she assisted in the development of BASIC – the first "easy to learn" computer language.
After receiving her PhD, she was appointed Chairperson of the newly-created computer science department at Clarke College (now Clarke University), a position she would hold for almost twenty years. Sister Kenneth was among the first to recognize the future widespread importance of computers, noting in 1964 that students in such fields as education, psychology and the sciences were already finding uses for computers in their academic pursuits. She also anticipated the importance computers would have in libraries, recognizing that "Its function in information retrieval will make it the hub of tomorrow's libraries."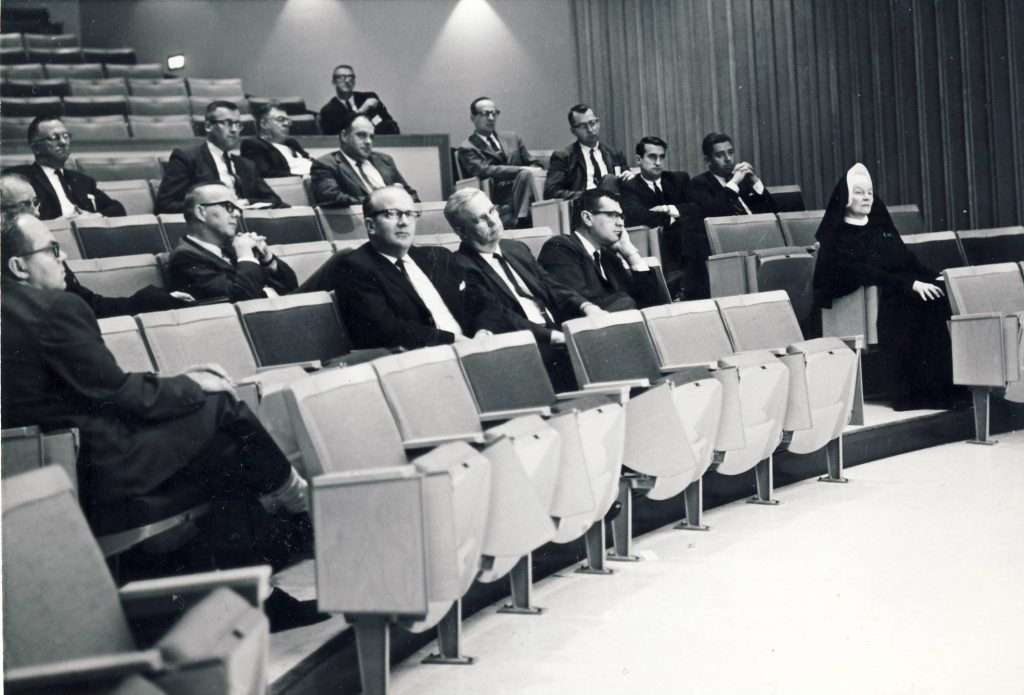 Sister Mary Kenneth was a strong advocate for the involvement of women in the field of computer science, particularly given the growing demand for computer experts and "information specialists." There were, and are, jobs to be had and she saw no reason why women would not play a significant role in advancing computer science. She was supportive of working mothers, encouraging them to bring their babies with them to class as necessary.
After her death in 1985 the computer center at Clarke was renamed the Keller
Computer Center and Information Service.
Jennifer Head
Archivist
Sisters of Charity of the Blessed Virgin Mary